Asthma and Allergy Cleaning
Allergy sufferers and Asthmatics on the Gold Coast and Tweed, can rest assured when you use our Allergy Cleaning Technicians! Our Gold Coast and Tweed and Allergy Cleaning Treatment services are tailored to the needs of Asthmatics, environmentally safe and healthy.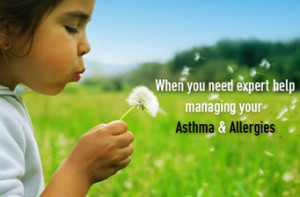 To help reduce respiratory problems of Allergy and Asthma sufferer's discomfort, Dry Clean Carpet IICRC Trained and Accredited Technicians strongly recommends Customers have Allergy Cleaning to treat their Carpets, Rugs, Upholstery, Air Conditioners and especially Mattresses Professionally Cleaned on a regular basis as a health and safety preventative measure. Allergy Cleaning schedules are as follows:
1. Carpets, Rugs and Upholstery Cleaning 12-18 months;
2. Air Conditioner Cleaning every 6-12 months; and
3. Mattress Cleaning and Sanitization every 12-18 months for healthy people. Or 6 months for highly sensitive Allergy and Asthma sufferers.
Respiratory Breathing Problems
Carpets and Rugs act like a filter to absorb and reduce airborne particles, which can help reduce Asthmatic breathing attacks. However, walking on dirty hard floors can increase the spread of airborne particles that adversely affect Asthmatics. Consequently, regularly vacuuming Carpets and mopping hard floors helps decrease Allergy and Asthma suffers exposure to unwanted airborne particles.
Our Gold Coast to Tweed Allergy Cleaning Services aim to help our Asthmatic and Allergy sufferer customers by offering free helpful advise and the best Asthma and Allergy Cleaning Treatments available. So Call 0430 774 493 or Email us and we'll help your family with our Asthma and Allergy Friendly Cleaning Treatments!
Allergy and Asthma Cleaning Treatments 100% Satisfaction Guarantee
Dry Clean Carpets Asthma and Allergy customers receive a 14 day 100% Satisfaction Guarantee on all of our Certified Asthma and Allergy Cleaning Technician's work.
If customers aren't totally satisfied with their Asthma and Allergy Cleaning, then give us a call on 0430 774 493 or send us an Email and we'll return free of charge.
Click here for further detailed: Asthma and Allergy Cleaning Gold Coast to Tweed
Dry Clean Carpets specializes in periodic property inspections and end of term rental leases (e.g. Bond Cleaning, Carpet Cleaning and Pest Control).
Special!
Lemon Twist or Vanilla Coco Deodoriser-Freshener only $5 per Room.Fabric Protector $40 per Bed.