Gold Coast Pest Control Exterminator
Often our Gold Coast to Tweed customers need Commercial or Domestic Pest Control Services. Especially, when pests breed and come out in the warmer summer months. Pests usually increase their breeding during the humid warm summer months, understandably bringing Pest Control problems to the attention of our Gold Coast to Tweed Customer's.
Our Pest Control Technicians will quickly exterminate all of your Pest Problems. We will exterminate your Cockroach pest plagues, Bed Bug pest problems, Bee or Wasp nests, Flea or Cockroach pest infestations and all sorts of other invading Pests that enter your Business or Home premises.
Our Gold Coast to Tweed Pest Control and Pest Management Exterminator services are often desperately needed in Summer by tenants, home and business owners. The Gold Coast and Tweed's temperate climate and environment is perfectly suited to create Pest Control problems with Ants, Cockroaches, Bees, Wasps, Spiders, Bed Bugs, Fleas, Ticks, Mice, Rats and other pests living in your Business or Home and quickly breeding.
Pest Control and Pest Management Services
Our Local Pest Control Exterminator Services are often needed in and around the Gold Coast and Tweed Service Area to assist Customers to live in peace. So if you have any Pest Control problems where you need expert environmentally friendly (Green) Pest Control Technicians to eradicate or eliminate insect infestations and plagues anywhere on the Gold Coast or Tweed, just Call us on: 0430 774 493 or Email us and we'll come and remove or exterminate your Pest Control or Pest Management problems.
Our Gold Coast to Tweed Pest Control and Pest Management services are broken up into two separate Exterminator services, they are:
1.Pest Control involves the treatment of established problem areas that have become or are very likely to become subject to pest control infestations or pest control plague outbreaks.
2.Pest Management involves an annual (Quarterly for businesses) proactive maintenance program that once a year services the home; covering internal and external treatments to stop common Pests problems like: ants, cockroaches, spiders, silverfish, bed bugs, carpet beetles, mosquitoes, midges, flies, sand-flies, bees, wasps, fleas and ticks from getting a hold in your residence.
Pest Control: Life Cycles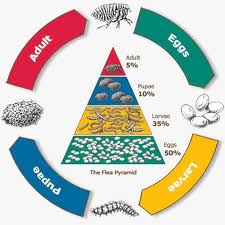 Being aware of the what causes Pest Control problems is very important! For instance, knowing where pests preferred hiding places are and where they like to live! What are Cockroaches, Ants, Bed Bugs, Bees, Wasps, Spiders, Fleas, Ticks, Mice and Rats eating preferences and habits? Do they have ready access to drinking water and food sources?
Knowing a pests life cycle can often enable Customers to take precautionary steps to reduce the establishment of or possibility of pest plagues and pest control problem outbreaks. Your Pest Control Technician will discuss preventative Pest Control measures with Customers (Free of Charge). So Customers can use preventative measures to reduce future Pest Control problems!
Pest Control Problem Areas
Can often be difficult for our Gold Coast to Tweed Pest Control Customers to locate. This is often due to a range of factors. For instance: many pests are very small and only come out at night (as they're nocturnal) and hide in difficult to see or reach places like cracks in walls, nooks and crannies, they hide underneath sinks, pipes, kitchen cupboards, stoves, fridges, freezers, microwaves, closet draws, under carpet, skirting boards or any place where they can live and breed unnoticed and unaffected.
The Best Pest Control is prevention, that's why it is so important that Customers keep their Home and Businesses clean and tidy. Pest Control problems are usually created by leaving drinking water and food scraps lying around in the Kitchen, Lounge, Dinning or bed rooms. Pests that have easy access to water and food, is a sure fire way to create ongoing Pest Control and Pest Management problems!
Pest Control problems are often established in your garden or backyard, frequently in and around garden beds or grassy protected areas. Often Pests will enter the home through small cracks and crevice holes in walls and sneak in under entrance door ways or garage doors, especially when there has been extended periods of rain. That's why it's so important that Customers remove cardboard boxes, dirt mounds, wood piles and trees or foliage that rests against walls. As pests will quickly and easily find their way into your home or business!
Pest Control Fleas and Ticks
Ticks and Fleas Pest Control problems can become prolific in the warmer humid summer months, as breeding and weather conditions are perfect when their is a ready host (e.g. your pet, dog, cat, bird, mouse or rat) and plenty of food and water available. Pest Control problems can be reduced with the use of a Tick and Flea collar for your dog or cat can help reduce the possibility of Tick and Flea plagues and outbreaks.
Fleas usually live for approximately 2 weeks, but can live for extended periods up to 100 days. Female Fleas can breed up to 2000 off spring in it's life time, that's why it's so common to see how quickly Flea plagues can turn your home or business into a flea infested disaster!
Pest Control Services: Gold Coast to Tweed
Our Pest Control Services use the Best, Highest Quality and Environmentally friendly (AKA: Green) Pest Control products and machinery available! Our Pest Control Exterminator Services are based on our business model. Specifically: to delver the best value for money, through high quality service and Free Advice to our Customers while performing in an honest fashion and employing ethically sound work practices.
Our Pest Control Technician's only use the most suitable chemicals needed to exterminate your Pest Control problems. We wont ever trick our customers by using plain water like some of our cheap competitors do.
Our Pest Control 100% Satisfaction Guarantee means that we're there to help our customers exterminate their Pest Control and Pest Management problems. Just give us a Call on 0430 774 493 or send us an Email and let our Gold Coast to Tweed Pest Control or Pest Management Exterminator services exceed your needs.
Pest Control and Pest Management: Roof Voids
Due to the ongoing Occupational Health and Safety (OH&S) issue and problems associated with numerous electrocutions of Pest Control Technicians and subsequent deaths from the Commonwealth Government's Home Insulation Rebate scheme that was cancelled on 22 April 2010, Roof Void treatments will be conducted on a request only basis.
At no extra charge, our Gold Coast and Tweed Pest Control customers can rest assured that our Pest Control Exterminator service will safely use the most powerful 240 volt mains powered Dusting Machine on the market to treat their Roof Void.
Our Pest Control Dusting Machine is the very best there is! It will easily disperse our industrial strength insecticidal Dust Powder into every nook and cranny in your ceiling's Roof Void. That's why there's no need for our Gold Coast Pest Control Technician's to use cheap machinery to crawl around the Roof Void to spray insecticides and get electrocuted!
When our Customers need their Roof Void treated properly, due to Pest Control problems, you won't have to worry about pests making their home in your roof or ceiling again, because we'll blast them out of the ceiling! Please Note: most of our competitors use poor quality crappy battery operated Dusting Machines that just haven't got the power to spread the Dust Powder to everywhere it's needed!
Pest Control and Carpet Cleaning
Dry Clean Carpets offers a: "1 Stop Shop" for Tenants moving out at the End of term rental lease (i.e. End of Lease Bond Cleaning, Carpet Cleaning and Pest Control).
Just Call us on 0430 774 493 or Email us and we'll be there anywhere across the Gold Coast to Tweed to help you vacate your premises at the end of the rental lease with End of Lease Bond Cleaning, Carpet Cleaning and Pest Control needs.