Urine Stain and Odour Removal Cleaning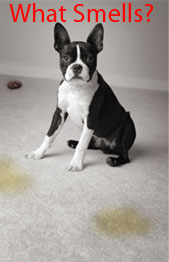 Sometimes our poorly behaved partner, children, teenager, aging relatives, Pet Dog, Cat or Kangaroo has a little Urine or Excrement accident that leaves our Carpets, Rugs, Mattresses or Sofa Lounge with a wet Urine smelly ammonia odor or gooey excrement deposit.
Fresh Urine In the Carpet, Rugs, Mattresses or Sofa Lounges might be able to be quickly dried up with water and a white towel and cleaned before the Urine causes any permanent Stains. Excrement Stains need to be cleaned Professionally immediately, as they can easily cause brown acid burn stain marks, if not cleaned quickly!
The below Do It Yourself (DIY) Urine Stain Removal home remedy steps might help reduce the likelihood of Urine stain damage occurring.
We are the Urine Stain Cleaning Specialists! So Contact us on 0430 774 493 or Email and we'll attend to your Pet Stain problems for you or alternatively if the Urine Stains aren't too bad and don't smell? Then you can use the below Urine Stain Cleaning Removal processes:
Step 1 – Wet vacuum up all of the Urine. Try to remove as much Urine from the Carpet, Rug, Mattress or Lounge as you can with the wet vacuum cleaner. Or use a white towel or paper towels to absorb and dry as much fresh Urine as possible.
Step 2 – If the Urine has dried completely, make a solution of two parts water and one part white vinegar to soak into (rinse) the Urine stain affected Carpet. Your Dry Clean Carpets Trained Technician uses a commercial quality enzyme treatment to neutralize the Urine stain affected Carpet, Rug, Lounge or Mattress.
Step 3 – Then thoroughly wet (soak) a small area of your white towel with the water and vinegar solution.
Step 4 – Then start from the outside of the Urine stain and work your way inwards with your wet white towel; use a dabbing motion on the Urine affected area. Repeat until you have removed all traces of Urine.
Step 5 – Then sprinkle fresh water lightly over cleaned Urine area to perform a rinse (repeat several times to rinse clean: no smell of Urine or Vinegar solution should remain, it should smell like fresh clean water).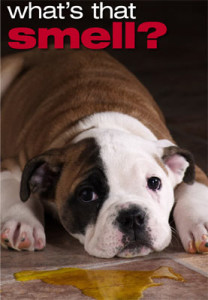 Step 6 – Wet vacuum up any remaining Urine, water and vinegar solution. The Urine damaged area should now be clean, as you've removed all of the Urine and water-vinegar mixing solution, including rinsing it several times to make sure the Urine has been cleaned and completely removed.
Step 7 – Use dry section of white towel to fully dry the Urine, water and vinegar affected area. If needed, repeat entire above processes or ring Dry Clean Carpets on 0430 774 493 and our Urine Stain Specialist will attend to it for you.
Dry Clean Carpets Trained Technicians specialize in the removal of Urine and Excrement Stains from Carpets, Rugs, Lounges and Mattresses, so Call us on 0430 774 493 or Email us and we will help you resolve your problems with the horrible ammonia smells from your Urine and Excrement Stain Cleaning needs.
Urine Stain Removal Cleaning 100% Satisfaction Guarantee
Our Gold Coast to Tweed Heads customers receive a 14 day 100% Satisfaction Guarantee on all of Certified Urine Stain Cleaning Services, including our Carpet Cleaning, Rug Cleaning, Mattress Cleaning and Sofa Lounge Cleaning Technician's work.
We Specialize in Urine Stain Cleaning, so If customers aren't totally satisfied with Urine Stain Removal Services, then just give us a Call on 0430 774 493 or send us an Email and we'll return free of charge.
Urine Damage Prevention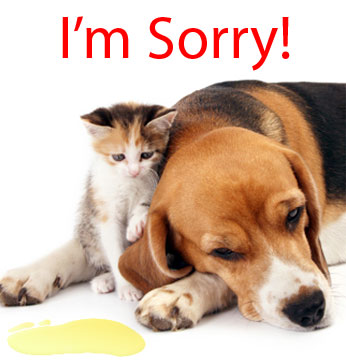 Family Pets can sometimes be sneaky and Urinate or Defecate inside on the Carpet, Rugs or Mattresses when it rains outside as they don't like getting their feet wet when they go to the toilet. Sometimes they go in out of the way places or they will sometimes wait until no one is home or when no one is watching them and will do their business secretly.
Dogs and Cats can also fret when their owner goes on holiday or doesn't come home for a few days and seem to get stressed out and appear to have a panic attack and Urinate in places that they usually wouldn't.
To alleviate these problems and reduce the likelihood of Urine and Faeces stains and burn marks, we strongly recommend that Customers have their Urine Damaged items, sprayed with Scotchgard Fabric Protector at the conclusion of our Urine Stain Removal processes.
The reason why Scotchgarding with the Fabric Protector works, is that once the Urine Damaged items have been cleaned, if the Dogs or Cats Urinate in the same places again, they don't like how the Fabric Protector coats the Carpet or Rugs fibres and makes their Urine splash back up and wet their feet! For some reason, Dogs and Cats hate getting their own Urine on their feet!