Leather Lounge Cleaning Gold Coast
Our Gold Coast Leather Cleaning Technicians use only the highest commercial quality Leather Lounge Cleaning and Protective Restorative products on the market. Your Gold Coast or Tweed Cleaned Leather Lounge will be left with a soil resistant barrier coating that repels dirt, dust and grime.
Leather Lounge Cleaning Processes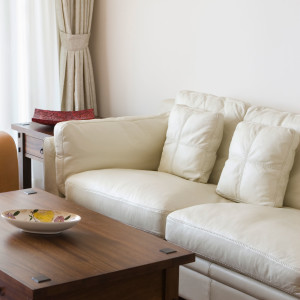 Here's how our Professionally Trained and Accredited IICRC Gold Coast Leather Lounge Cleaning Technicians will expertly Clean your Leather Lounge to IICRC International Standard S300:
Step 1 – Apply a mild Leather Shampoo Cleaning solution with lubricating waxes, emollients and moisturizers that penetrate deep into the Leather Lounge as it simultaneously Cleans and protects the Lounge surfaces.
Step 2 – Allow Leather Cleaning solution sufficient dwell time to loosen and remove stubborn hard to remove Spots and Stains on the headrests and arms.
Step 3 – Agitate (rub) the Leather Lounge Cleaning solution into the Lounge surfaces to remove dirt and grime.
Step 4 – Use clean cloth to wipe off dirt, grime and excess Leather Lounge Cleaning solution.
Step 5 – Optional*: Apply Protective Nourishing Restorer cream to re-seal the Leather.
Once treated with the Protector and Restorers and Cleaning Solutions, your Leather Lounge or Sofa wont dry out or crack prematurely.
To further increase the softness and glossy appearance of your Leather Lounge, you can periodically use a soft clean cloth to gently hand buff your Leather Lounge and it'll be shinny new looking again.
Leather Lounge Cleaning 100% Satisfaction Guarantee
Our Gold Coast Leather Lounge Cleaning customers receive a 14 day 100% Satisfaction Guarantee on all of our Certified Leather Lounge Cleaning Technician's work.
If our Gold Coast to Tweed customers aren't totally satisfied with the quality of our Technician's Leather Lounge Cleaning work, then give us a Call on 0430 774 493 or send us an Email and we'll return free of charge as part of our Leather Lounge Cleaning 100% Satisfaction Guarantee.
Dry Clean Carpets specializes in periodic property inspections and end of term rental leases (e.g. Bond Cleaning,Carpet Cleaning and Pest Control).