Upholstery Sofa & Lounge Cleaning Gold Coast to Tweed
We Steam Clean our Gold Coast and Tweed customer's Upholstery and Sofa Lounges and Couches to Australian and New Zealand Standard 4849.1:2003 and IICRC International Standard S300. Specifically, as it is best and highest quality Upholstery and Sofa Lounge and Couch Cleaning system available and works even with heavily soiled Upholstery or really really on disgustingly dirty Lounges. It is the Best Lounge Cleaning possible!
Lounge Cleaning & Upholstery Cleaning Processes
Here's how our fully Trained and Accredited Gold Coast Technicians will Professionally Steam Clean your Sofa Lounge/Couch and Upholstery:
Step 1 – Pre-inspect Sofa Lounge/Couch and Upholstery fabric: material age, condition, soiling and colour fastness. Discuss potential cleaning results with Customer, before gaining cleaning approval.
Step 2 – Thoroughly vacuum the fabric. Our industrial powered vacuum cleaners use high speed rotating brushes to remove the 74%-79% of dry soil matter that sits in the fabric. The remaining 21%-26% of soil matter in the fabric consists primarily of oils (mostly body oils from perspiration from the back of the neck, arms and knees) which the Pre-spray removes.
Step 3 – Pre-spray the Upholstery and pre-treat Stains by agitating with Upholstery Bonnet Glove and allow extra dwell time to enable biodegradable soil retardant cleaning agents to loosen or remove Stains.
Step 4 – The Steam Cleaner vacuums up Pre-spray, dust, grit, sand, debris, body oils and dirty water.
Step 5 – The Lounge and Upholstery fabric is injected with a Hot Water Jet Spray that penetrates deep into Upholstery material while simultaneously vacuuming up any remaining Pre-spray, dust, grit, sand, debris, body oils and dirty water. This Steam Cleaning flushing process rinses and neutralizes the Upholstery material's pH level and removes any remaining residue.
Step 6 – Optional*: Leave your newly Cleaned Upholstery Sofa and Lounge smelling fresh with a fragrant Lemon Twist or Vanilla Coco Deodorizer smell for only $10 per Lounge.
Step 7 – Optional* Long Life Fabric Protector-Stain Repellent: use our durable long lasting Fabric Protector-Stain Repellent to extend your Upholstery Sofa Lounge Cleaning schedule by decreasing re-soiling and increasing your Lounge Cleaning efficiency for the Internet Special of only $65 per 3 Seater Lounge.
Step 8 – The Upholstery is aired naturally or dried with an air blower, ceiling fan, air conditioner, hair dryer or white towel so it can be sat on immediately.
Lounge Cleaning & Upholstery 100% Satisfaction Guarantee
Our Gold Coast to Tweed Lounge and Upholstery Cleaning customers receive a 14 day 100% Satisfaction Guarantee on all of our Certified Upholstery and Lounge Cleaning Technician's work.
If customers aren't totally satisfied with their Couch or Sofa Lounge Cleaning results, then give us a call on 0430 774 493 or send us an Email and we'll return free of charge.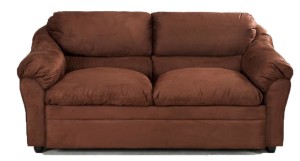 Click the below Link for further Lounge Cleaning and Upholstery Cleaning information:
Detailed Upholstery, Sofa Lounge and Couch Cleaning Information
Dry Clean Carpets specializes in periodic property inspections and end of term rental leases (e.g. Bond Cleaning,Carpet Cleaning and Pest Control).