Rug Cleaning Gold Coast to Tweed
Our IICRC Professionally Trained and Accredited Rug Cleaning Technicians can give your Rugs and Mats a maintenance-refresh clean at your home.
Our Gold Coast Rug Cleaning Technician's recommend that expensive Rugs with heavy Pet Stain Damage receive an off site superior Restoration Clean. Primarily as, this is the preferred Rug Cleaning method to Restore Pet Stain Damaged Rugs and Mats, for example:
Silk Rugs 
Oriental Rugs
Persian Rugs
Handmade Rugs
Naim Rugs
Tepriz Rugs
Dhurry Rugs
Kilem Rugs
Belgium Rugs
Antique Rugs and
Hand Woven or Hand Tufted Rugs.
Off site Rug Cleaning allows a more thorough and higher quality Clean to the entire Rug or Mat; which includes the back and front of the Rug's pile and can also incorporate specialised fringe cleaning. Additionally, free pickup and delivery is part of the service.
Rug Cleaning Information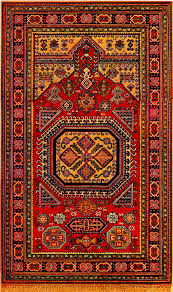 Regular Professional Rug Cleaning will extend the life cycle of your Rugs by removing any Spots, Stains or repairing wear and tear before irreversible Rug damage occurs.
To lengthen the life cycle of their Rugs, customers should regularly vacuum clean their Rugs in all four directions. Specifically: North to South, and then, East to West which helps clean their Rugs properly. This will keep the their Rugs in better condition and extend the time needed to have their Rug's Professionally cleaned by your Dry Clean Carpets Rug Cleaning Technician.
So give us a Call now on 0430 774 493 or send us an Email to Book in your Rug Cleaning Experts!
Protect your Carpet and Rugs from Colour loss and Sun Fading
Rugs and Mats that rest on top of Carpet should be periodically moved to avoid carpet fading from the sun's harsh ultra-violet rays. Carpets and Rugs can suffer from sun fading especially in Summer (harsh sunlight often comes through the windows or doors) which adversely affects the Rug's colour, while simultaneously protecting the Carpet beneath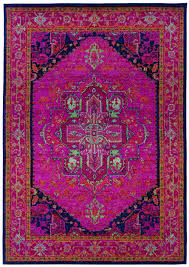 When this problem occurs, the Rug or Mat makes the Carpet beneath the Rug fade far less than the surrounding faded Carpet, thereby making the Carpet's overall colour look patchy.
To help protect your Carpet, Rug or Mat from the Sun, close your curtains or blinds on sunny days, especially in the hotter Summer months to help protect your Carpet fibres from being faded from Sun light. Also periodically move the Rug or Mat to a different place on the carpet in the room to reduce Sun Fading and colour loss to your Rugs.
Gold Coast Carpet Cleaners
Dry Clean Carpets Gold Coast Rug Cleaning 100% Satisfaction Guarantee
Our Gold Coast to Tweed Rug Cleaning customers receive a 14 day 100% Satisfaction Guarantee on all of our Certified Carpet and Rug Cleaning Technician's work.
If customers aren't totally satisfied with the results from their Rug Cleaning, then give us a Call on 0430 774 493 or send us an Email and we'll return free of charge to reclean your Rug.
Dry Clean Carpets specializes in periodic property inspections and end of term rental leases (e.g. Bond Cleaning, Carpet Cleaning and Pest Control).